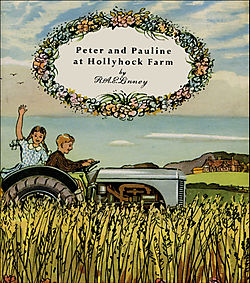 In this facsimile reprint of a book from 1951 nine-year-old twins go from the city to the farm - where they find buried treasure! However, before the treasure they first encounter two grey Ferguson tractors and all the implements with which they work. They're taught about the revolutionary Ferguson system and the genius of inventor Harry Ferguson, for this book was first published by Harry Ferguson Ltd as a promotional item.
It is beautifully produced, with evocative colour pictures, a gem for Ferguson enthusiasts everywhere.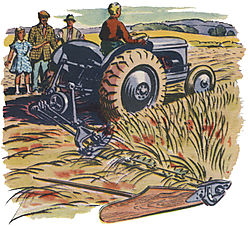 Peter and Pauline at Hollyhock Farm by R A E Linney, hardback book, 48 pages with 35 illustrations, ISBN 978-1-905523-94-8, £12.95, NOW IN STOCK.