Two new DVDs from Tractor Barn duo Stephen Richmond and Jonathan Whitlam are In STOCK at Old Pond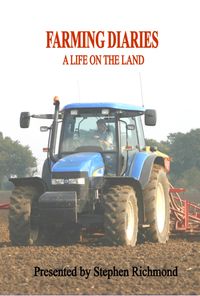 Farming Diaries: a life on the land
Presented by Stephen Richmond
68-year-old John Want shows how he runs a 350-acre arable and cattle farm single-handed. He has been on the farm all his life and first of all tells Stephen how his mechanisation has advanced over the years.
Film-maker Jonathan Whitlam caught John every month to show his key operations, including:
mill-and mixing cattle feed, drilling grass seed and beans, spraying, spreading fertiliser, cutting, baling and wrapping silage, harvesting winter wheat and baling the straw, combining beans, drilling winter cereals, ploughing and drying beans.
As we would expect from Stephen and Jonathan, there is plenty of footage of machinery in action, for John Want is a Ford and New Holland fanatic, a man who 'can't wait to get started in the morning'.
DVD, 94 minutes, released June 2009  £15.95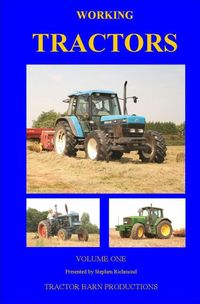 Working Tractors Volume One
Presented by Stephen Richmond
Stephen Richmond and Jonathan Whitlam have been making tractor and machinery programmes for over eleven years. They have now started releasing material from their extensive back catalogue.
Their first programme has thirteen detailed records of tractors at work: a Fordson E27N Major, MF 6150, D Brown 1390, Marshall 904XL, Case IH CVX 1135, Ford 6640 XLE, Fordson Model N, NH 110-90 (and a Case loading shovel), Claas Ares 826RZ, JD 6920, Leyland 154, NH 7840SLE and a JD 7920.
The farming operations captured include ploughing, cultivating, drilling, cutting grass, muckspreading and baling.
DVD, 75 minutes, released May 2009  £9.95