Now IN STOCK at Old Pond are two outstanding Scottish engineering DVDs from Panamint Cinema.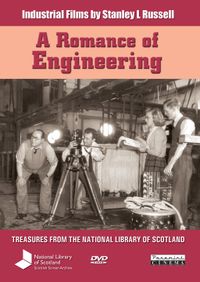 A Romance of Engineering
National Library of Scotland
This archive DVD comprises four films made for Scottish engineering companies.
Men of Iron (c. 1947) deals with iron propeller manufacture at the Blair factory of Andrew Strang & Co.
A Romance of Engineering (1938) shows the production of steel components at William Beardmore & Co's Parkhead forge where turbine and diesel engine parts, and railway axles were made.
James Watt (1959) is a film about the life and work of the inventor of steam engines.
The final item Story of a Steel Wire Rope (1946) illustrates the manufacturing of Martin Black & Co.
DVD, b/w, 97 minutes, released June 2009  £19.95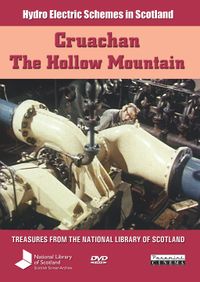 Cruachan: the hollow mountain
National Library of Scotland
Two archive films dealing with hydro-electric schemes in Scotland.
First, from 1952-56, the construction of the Glen Moriston dam by the Mitchell Construction Co. Plenty of machinery in view as well as an explanation of construction techniques and footage of underground work. B/w, with narration, 33 minutes.
The second film, Cruachan (1966), covers the construction of the ambitious pumped-storage hydro-electric scheme at Loch Awe, Argyll. The engineering detail is particularly strong, including the manufacture and finishing of steel castings, cables, circuit breakers and switch gear. Colour, fully scripted, 48 minutes.
DVD, 81 minutes, released June 2009 £19.95