Snape Maltings, East Suffolk, was the venue for the launch of Bells Beneath the Sea, published by Old Pond. (See also blog 28 August.)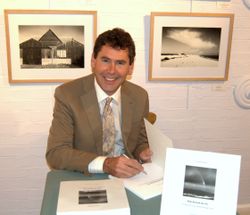 Artist photographer Carl White signed copies of his new book in the Snape Gallery. Hung on the walls around him was a selection of his prints which are on display and sale there for another week.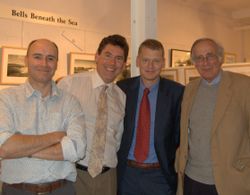 Among those attending the launch were, from the left: Andrew Hurst who contributed the book's Foreword; Carl White; television journalist Tom Heap, principal speaker; Peter Raby of Homerton College, Cambridge.