Old Pond now has in stock two new DVDs drawn from the archives of the National Library of Scotland collection and released by Panamint Cinema.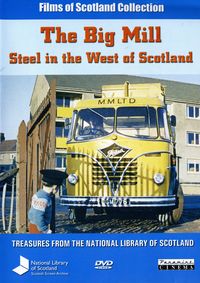 The four archive films in this compilation all show aspects of Scottish steel-making in the 1960s and '70s. Each of the films takes you into the heart of the factory to show the details of Scotland's industrial past.
Make Way for Steel, filmed in 1966, shows the site clearance and construction of Colvilles' new steel works at Ravenscraig and the mill at Gartcosh.
Lanarkshire Steelworks gives a historical view of steelmaking at Colvilles, recorded by assistant melting shop manager Tom Urie. The film was released in 1975.
An award-winning film from 1963, The Big Mill, shows in detail the production of sheet steel at Gartcosh and Ravenscraig.
The final programme, Fullwood Foundries, Mossend (c. 1970), shows old and new methods of making moulds and includes views around the iron foundry.
The Big Mill, DVD, approx 99 minutes, b & w and colour, released 2009, available from Old Pond at £19.95 inc. VAT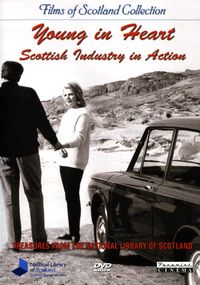 The five archive films in the second collection record a variety of enterprises from Scotland's industrial and energy heritage. They range from 1958 to 1975.
The earliest programme, Rivers at Work (1958), shows the work of the North of Scotland Hydro-Electric Board.
Central Scotland (1962) is an educational programme introducing the wide range of industries which were then operating in the region.
The development and production of the Hillman Imp car at Linwood is shown in the 1963 film Young in Heart. The star is Bill (Dr Finlay) Simpson.
The Invergordon Smelter (1972) shows the conception and construction of the aluminium smelter for British Aluminium.
The final programme, The Clyde Estuary, made in 1975, traces the history of shipping and the shipbuilding industries on the Clyde.
 
Young in Heart, DVD, approx 100 minutes, colour, released 2009, available from Old Pond at £19.95 inc. VAT