Working Trac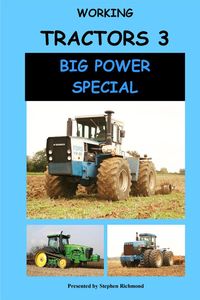 tors 3: Big Power Special (Tractor Barn Productions), Stephen Richmond and Jonathan Whitlam. DVD, approx 70 minutes. ISBN 978-1-906853-53-2. £12.95 inc VAT. Now in stock at Old Pond Publishing.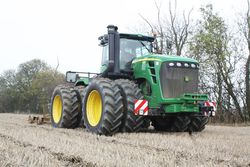 This special instalment of the Working Tractors series brings together some really spectacular machines that share one thing in common - high horsepower! From articulated giants to mighty rubber-tracked crawlers this DVD is a power-packed, ground-shaking tribute to some of the biggest tractors to farm the fields of Britain.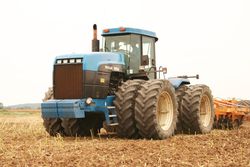 Both old and new machines feature including examples from Caterpillar, Steiger, New Holland Versatile, John Deere, Challenger, Massey Ferguson, Ford and Case IH. Steel tracks,large tyres and mutiple wheels or rubber tracks - whichever way the power is put down to the ground the tractors in this DVD really are in the big-power league.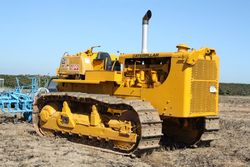 The models included are:
Case IH 9350
Case IH Quadtrac STX450 and STX500
Caterpillar D8
Caterpillar Challenger 45
Challenger MT865C
Ford FW30 and FW60
John Deere 8345RT
John Deere 8440
John Deere 9320T
John Deere 9530
Massey Ferguson 1200
New Holland T8040
New Holland Versatile 9682 and 9684
Steiger Panther ST325.