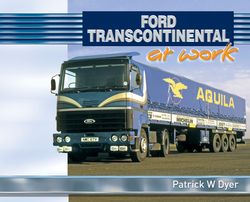 Ford Transcontinental at Work, Patrick W Dyer. Hardback, 210 x 265 mm (landscape), 144 pages inc. 206 photos. ISBN 978-1-908397-10-2. Now available from Old Pond at £19.95.
The Transcontinental was an audacious attempt by Ford to challenge the best heavy truck producers in Europe. Developed by a dedicated team of designers, based in Essex, England, the truck was a masterpiece of proprietary component engineering. Engines from Cummins, gearboxes from Fuller, axles from Rockwell and an award-winning cab from Berliet all came together in a dynamic package, which shattered the performance test records of the industry magazines in 1975.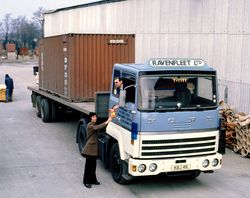 Always intended as a fleet machine, the big Ford instead gained the image of the 'premium flagship', often rated alongside established leaders such as the Scania 111 and Volvo F88. Heavily revised in 1978, the Mk 2 remained in production until 1983. Although the Transconti never made a profit for Ford, this big lorry which was magnificent to drive remains a memorable model, loved by truckers and truck enthusiasts alike.
To celebrate the Transconti, Patrick Dyer has gathered over 200 photographs to show the truck in its full glory over the years and in a variety of liveries and locations. Each photograph has an extensive caption. When read together these give the complete story of the introduction and development of the model.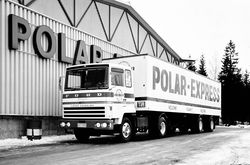 There is extensive information on bodywork and engine specifications, the little differences that changed over time and the details which made the model so special to those who drove it. Photographs show the trucks at work abroad and there are shots of them on the production line. To set the Transconti in context, Patrick also considers the models which came before and after.
Patrick's informative and friendly writing style gives the impression of sharing this story with a fellow enthusiast. The entertaining foreword is by George Bennett.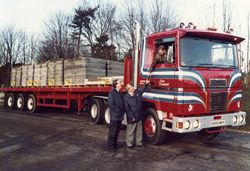 Patrick W Dyer is the author of two other books celebrating truck models, Scania at Work: LB110, 111, 140 & 141 and DAF at Work: 2800, 3300 & 3600. The second edition of his first book, Volvo F88 and F89, is due for release in May 2012.