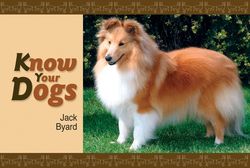 Know Your Dogs, Jack Byard. Paperback book, 104 x 155 mm (landscape), 96 pages inc. 45 photographs. ISBN 978-1-908397-16-4. Now available from Old Pond at £4.99.
Jack Byard's book covers 45 breeds of dogs selected from Kennel Club lists of most popular breeds. A quick flip through the pages will reveal many familiar faces that you will have encountered in parks and gardens around the UK.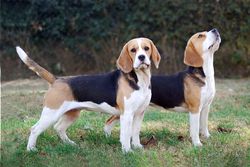 Know Your Dogs is designed for the novice enthusiast of any age. For each breed the right-hand page is dedicated to a quality picture of the breed, usually sourced by Jack from independent breeders. On the facing page is a concise account of the breed's history. Jack also draws attention to the nature of the animals, highlighting those that serve not just as family pets but also for herding, hunting, rescue, security work and as therapy companions. Truly, the best friend of man, woman and child.
The breeds included in the book are: Airedale Terrier – Akita – American Cocker Spaniel – Australian Shepherd – Beagle – Bichon Frise – Border Collie – Border Terrier – Boston Terrier – Boxer – Bulldog – Cairn Terrier – Cavalier King Charles – Chihuahua – Chinese Shar-Pei – Dachshund – Dalmatian – Doberman Pinscher – English Springer Spaniel – German Shepherd – German Shorthaired Pointer – Golden Retriever – Great Dane – Irish Setter – Labrador Retriever – Lhasa Apso – Maltese – Mastiff – Miniature Pinscher – Miniature Schnauzer – Newfoundland – Pekingese – Pembroke Welsh Corgi – Pomeranian – Poodle – Pug – Rottweiler – Shetland Sheepdog – Shih Tzu – Siberian Husky – Staffordshire Bull Terrier – Weimaraner – West Highland White Terrier – Whippet – Yorkshire Terrier.
This is Jack Byard's ninth book in the popular 'Know Your…' series. For more titles see here.