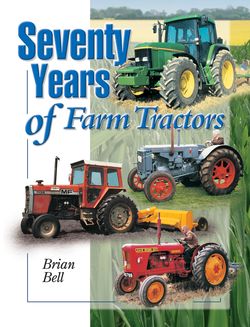 Seventy Years of Farm Tractors 1930-2000, Brian Bell. Hardback book, 246 x 189 mm. 304 pages inc. 348 illustrations. ISBN 978-1-908397-34-8. Now in stock at Old Pond at £24.95.
Brian Bell's encyclopaedic book traces the evolution of the farm tractor from the starting handles and pan seats of the 1930s to the 4-wheel drive machines and computer management systems seventy years later. He deals in particular with developments of the classic period from the 1950s to the 1990s.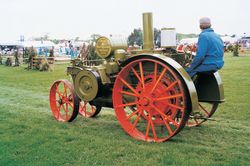 The book is arranged alphabetically by manufacturer from Allis-Chalmers to Zetor, one hundred marques in total. These are all machines to be found on British farms irrespective of their country of manufacture.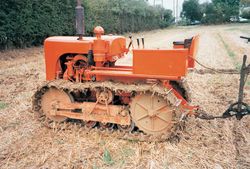 Brian runs concisely through the histories of the companies and their major models, illustrated with a wealth of photographs and extracts from sales literature. He adds special features on items such as hydraulic systems and cold-starting aids. He includes a glossary and full index.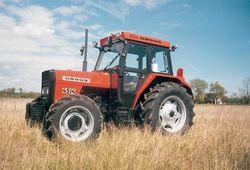 This book replaces the author's earlier, successful, Fifty Years of Farm Tractors. Many of the photographs are new and the text has been brought up to date to include developments of the early twenty-first century.It is a companion to Brian's books Seventy Years of Farm Machinery Parts 1 and 2 which are to be found in the Farm Machinery section of the Old Pond website.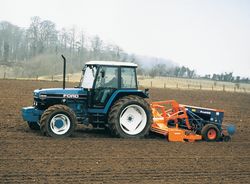 Brian Bell lives in Suffolk where he was formerly Vice Principal of Otley College. He has written over 25 books and DVDs on farm machinery and contributes to a number of specialist magazines. He has been awarded the MBE for his services to agriculture.