Nearly at the end of filming for Stuart Gibbard's new DVD, McCormick International - the Doncaster Years. This week we spent a day at the Cambridgeshire farm of Stephen Haylock and his son Matthew.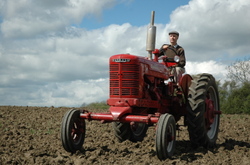 Peter Neale came to the farm and drove his very special machine: the very first Doncaster-produced McCormick tractor. Farmall M, September 1949.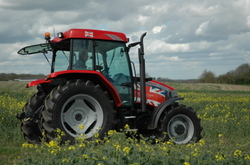 Stephen Haylock owns the very last CX off the line (right), McCormick CX 105 XtraShift, July 2007.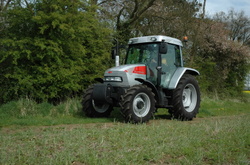 Then there's his Diamond Edition CX 105 from 2006 (left).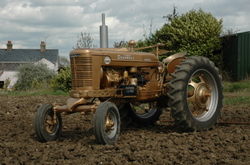 Not to mention the restored Coronation Model Super BMD (right).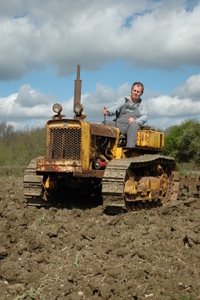 Finally, Matthew put their Interntional BTD 5 (left)through its paces on the heavy clay soil.