In 1995, five years before his death, Henry Brewis recorded a double audio-cassette of some of his stories and verses. Old Pond is now issuing a re-mastered edition of the first part of the recording, 'Shepherd's Pie'.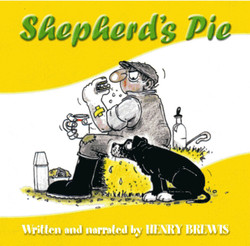 Shepherd's Pie, written and narrated by Henry Brewis. Audio CD re-mastered from the 1995 original, runs for approx 60 minutes. Available now, £7.95. ISBN 978-1-905523-85-6.
Northumbrian hill farmer Brewis remains the the most trenchant and funny observer of farm and country life in recent decades. Whether he is talking about the cussedness of sheep or the naivety of rural incomers, he always hits the nail on the head.
Contents: May morning - Market forces - Return of the prodigal daughter - That's show business - The office - Dear diary (1) - Wotsisname? - Economical with the truth - Capital punishment - Grave concern - Dear diary (2) - One more gone - Stranger in the night - Dying race.