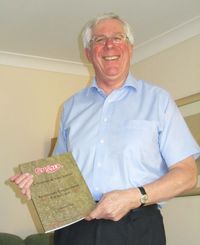 At the end of the 1990s the trucking journalist and author Graham Edge (right) began to publish a highly regarded list of books. At first his company, Gingerfold Publishing, was particularly noted for titles on AEC and Leyland. When it widened its field it published two exceptional works: Gardner, by Graham Edge himself and Volvo F88 & F89 at Work, the first book by Patrick W Dyer.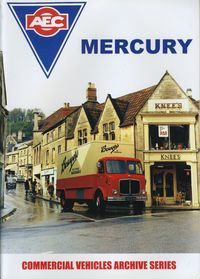 Although Graham will always be a trucking enthusiast, he has now retired from publishing and sold his stock and rights to Old Pond Publishing. Graham works in the transport industry in Bolton and is continuing to write about trucking. At the age of 62 he is getting married for the first time.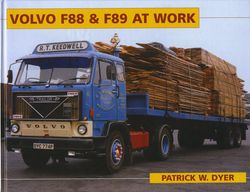 The Gingerfold titles Old Pond now has in stock are:
 
AEC Mammoth Major Mk III
AEC Mammoth Major Mk V and Ergomatic Cab Ranges
AEC Mandator
AEC Mercury
AEC Mustang and Marshal
From Moorlands to Highlands: the story of Brian Harris transport
Leyland Beaver
Leyland Octopus
Milled from Golden Fields: transport in the flour-milling industry
Volvo F88 and F89 at Work
W Clifford Watts: an illustrated history of the Yorkshire haulier
Where Do You want This Lot? (Bob Rust's transport industry memories).
Gardner is out of stock. Old Pond will reprint this title in the spring.