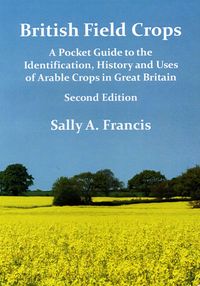 British Field Crops 2nd edition: A pocket guide to the identification, history and uses of arable crops in Great Britain, Sally A Francis. Softback, 210 x 148 mm, 108 pages, highly illustrated with line drawings. ISBN 978-0-9550466-2-9 (published by the author). Now in stock at Old Pond at £12.49.
This 'unique, high-quality pocket guide' (Farmers Weekly) covers eighty botanical species, representing over a hundred different crops.
Beautifully illustrated with clear, crisp botanical drawings, it contains detailed, yet accessible, information. (The illustrations below are of swede and the early stage of asparagus.)
The easy-to-use identification keys for cereals, grasses and broadleaved crops are joined by descriptions and notes on origins and history, as well as a list of the uses of the crop and its by-products.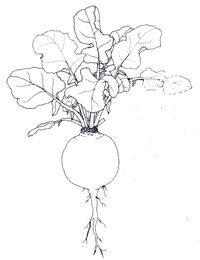 Author Sally Francis provides approximate dates of sowing and harvesting as well as information about geographical distribution in Britain.
The book is used by professionals working in agriculture, schools and higher education. It is also prized by naturalists, birdwatchers, walkers and others with an interest in plants, the countryside or farming.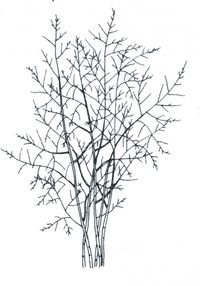 Dr Francis is a freelance botanical and agricultural writer and consultant who previously worked as a research scientist on barley, wheat and sugar beet. Having grown up on a smallholding in Norfolk, she retains a strong interest in farming and is involved in specialist crop production.