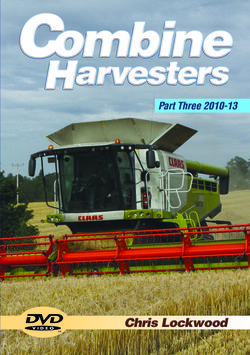 Combine Harvesters Part Three 2010-13, Chris Lockwood. DVD, approx. 95 minutes. ISBN 978-1-908397-89-8. To be released by Old Pond in July at £16.95 inc. VAT.
For further information or to order in advance email jennie@oldpond.com.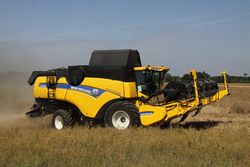 Following on from the highly successful Combine Harvesters Parts One and Two DVDs, Part Three brings things up to date with the latest generations of combines. In total 32 machines are featured, including some older machines from the early 2000s which help explain where the current models are developed from, although most machines date from the 2010-13 period.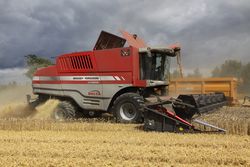 Included are the current flagships from the major manufacturers with headers up to 40ft/12m wide including the Claas Lexion 780, Case IH Axial-Flow 9230, John Deere S690i, Massey Ferguson Delta 9280 AL and New Holland CR9090.
What makes the programme particularly interesting are interviews with the owners, operators or farm managers responsible for 16 of the combines featured. They touch on topics ranging from previous combine history to output achieved.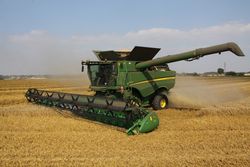 All the footage was filmed specifically for this programme and has not appeared anywhere else. Almost all machines were filmed during the 2013 harvest, and all are shown at work on British farms in various crops including winter oilseed rape, winter and spring barley and winter wheat.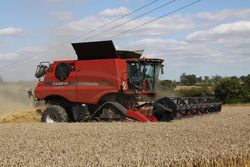 Chris Lockwood has developed a reputation for making comprehensive, detailed programmes aimed at fellow farm machinery enthusiast. This is his tenth DVD, and he is also author of two tractor titles in the Know Your … series. A free-lance agricultural journalist, Chris lives in Suffolk.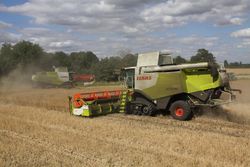 Combine list (32 machines)
·         Case IH Axial-Flow 9120, 7230 and 9230.
·         Claas SF, Lexion 430 Evolution, 480, Tucano 430, Lexion 520, 580+ TT, 630, 750 TT, 760 TT, 770 TT, 760 TT (Tier 4i) and 780 TT (Tier 4i).
·         Deutz-Fahr Topliner 4080 HTS and 5670 HTS Balance.
·         John Deere CTS, C670i, W540, S690i (2011) and S690i (2012).
·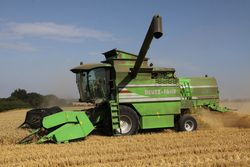 Massey Ferguson Centora 7280 AL, Delta 9280 AL and Beta 7370 PL.
·         New Holland TX66, TF78 Elektra Plus, CX8090, CX8080 Elevation, CR9070 Elevation, CR8080 and CR9090.