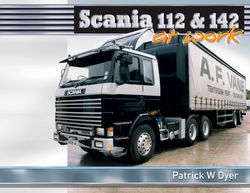 Scania 112 & 142 at Work, Patrick W Dyer. Hardback book, 210 x 265 mm (landscape), 144 pages including 205 photographs. ISBN 978-1-908397-87-4. Now available to pre-order at Old Pond at £19.95.
In the eight years from 1980 when Scania introduced the 2-Series trucks covered in Patrick Dyer's new book, they produced no less than 135,311 units. For much of that time the 142 held the title of the most powerful production truck in Europe.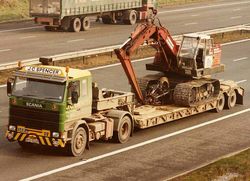 Why was this range so successful? One reason was that Scania's advanced modular manufacturing system allowed it to cover the weight categories from 16 to 174 tons without any special types. Operators could specify exactly the right truck for their needs and Scania's production and efficiency were streamlined.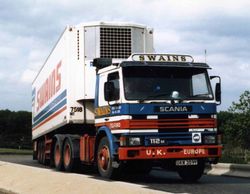 Scania got both the engineering and the design just right, matching improved versions of their tried and tested running gear with new frames and a modern, class-leading cab designed by Italian stylist, Giorgetto Giugiaro.
Scania 112 and 142 at Work is Patrick Dyer's seventh book in the series and a companion to his Scania at Work LB110, 140 & 141. Once more he has been able to draw on two hundred fine photographs, some from Scania's own archive as well as working shots by truck enthusiasts.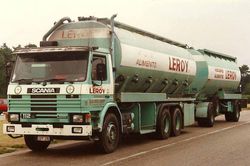 Although Patrick's day job is in motor sport, he holds a Class One licence and drives whenever the opportunity arises.