For nearly two years, on and off, we've been recording JCB backhoe loaders for a programme to show the story of the machine's development. This October we were the guests of contractors and enthusiasts J C Balls & Sons who have two very special models. The photographs are by Dave Scott. See blog 24 August 2008.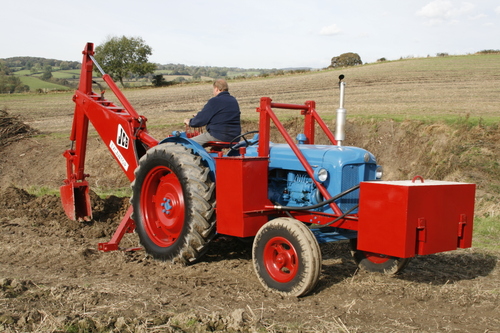 Where it all started - the Mark 1, dating back to 1954. Based on a Scandinavian idea, this was the machine that was to do away with the hand labour of digging trenches.
The driver of this restored model is Kevin Balls.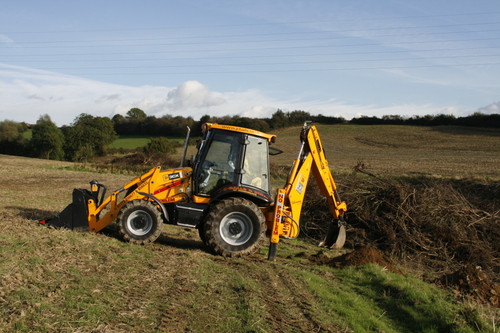 One of perhaps thirty built in an edition to be limited to sixty, the sixtieth anniversary 3CX, complete with all the modifications.