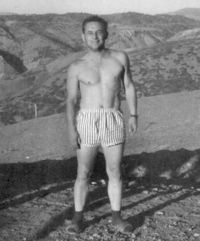 It is with great sadness that we learned of the death yesterday of Bob Paul at the age of 81.
It was in spring 1964 that Bob Paul gave up his medical studies and plunged in with Michael Woodman on the inaugural 5,000-mile overland truck journey from Cheshire to Kabul, the capital of Afghanistan. This was the start of Asian Transport, later to become Astran.
Bob was guest of honour at the recent launch of Ashley Coghill's book The Long Haul Pioneers. Bob spoke movingly of his love for Astran and for all the people involved: drivers, office staff, subbies and agents. That feeling was warmly reciprocated by everyone who knew him as you can see on the Trucknet forum.  
Bob Paul was married to Caroline who pre-deceased him to his deep distress. He leaves three children and two grandchildren.