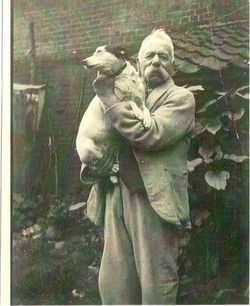 In 1935 Frederick Rolfe - although his name was not revealed at the time - was made famous by Lilias Rider Haggard in her 'Life and History', I walked by Night. In 2009 Charlotte Paton researched the real man, publishing her findings in The King of the Norfolk Poachers.
Charlotte reports that since publication of the hardback "barely a week goes by without someone contacting me about Fred, his book, his life and times". The photograph opposite is one of the new finds, Frederick Rolfe in 1927. It was generously given to Bungay Museum after its owner found it among the effects of her late mother and recognised the name on the back.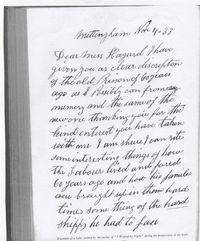 There has always been some debate as to whether Rolfe actually wrote the material that was included in Lilias's book. When Charlotte prepared her own account, and subsequently released a DVD The Truth Behind "I Walked by Night", there was little supporting evidence. However, she has recently come across this reproduction of a letter in a 1936 edition of the East Anglian Magazine.
Written by Rolfe to Lilias Rider Haggard in November 1933 (click on the image for an enlargement), it refers to his writing about prison conditions and continues: 'I am shure I can rite some interesting things of how the Labour lived and fared 60 years ago ...' Confirmation that he did indeed write at least the basis of what was to become a classic of rural literature, I Walked by Night.