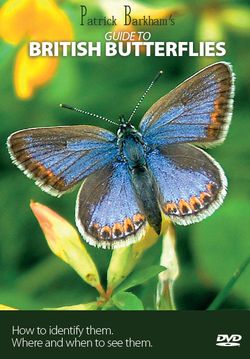 Patrick Barkham's Guide to British Butterflies, Produced by Bill Smith of Great Takes TV. 2-DVD set, approx 3½ hours. ISBN 978-1-908397-57-7. Now available from Old Pond at £24.95 inc. VAT.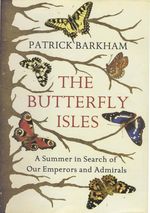 Patrick Barkham's book The Butterfly Isles – an account of his quest to see all Britain's 57 species of butterfly in a single year – was a publishing sensation. I bought it at Christmas 2010 and couldn't put it down.
Now Patrick has re-lived his remarkable year, travelling the length and breadth of the country, from the Isle of Wight to the Highlands of Scotland, to present this unique guide to British butterflies. All the butterfly species have been beautifully filmed in their natural habitat, but this is much more than a basic identification guide.
There's a separate film devoted to each species, in which Patrick provides a historical perspective; how the early naturalists discovered, described and named the butterfly in question, and how its distribution has changed over the years. There's a detailed description of the butterfly itself, both male and female, how to identify them and where to find them.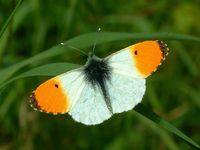 Close-up comparisons are provided where confusions exist between similar species. For several of the iconic species, such as large blue, purple emperor and brown hairstreak Patrick interviews leading experts in their field including Professor Jeremy Thomas and Matthew Oates of the National Trust.
The DVD also contains chapters on migrants and vagrants, those rare species that are occasionally seen in this country, and advice for new butterfly enthusiasts about how best to pursue their interest. The result is the most comprehensive and professionally produced film yet made about our wonderful British butterflies.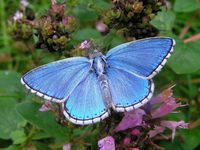 The producer, Bill Smith, has had a lifelong interest in butterflies. After a long career as a television producer and cameraman for both BBC and ITV, he has spent the last two years filming all the butterfly species, and working with Patrick to develop this DVD.  He will be known to Old Pond customers for his work with Paul Heiney on programmes such as A Victorian Summer and Secret Rivers.