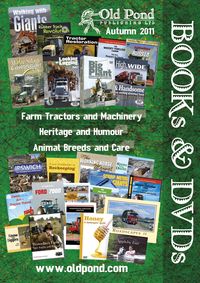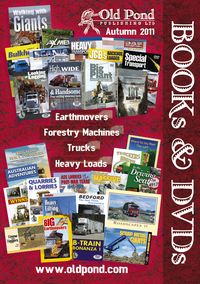 This year Old Pond is producing two complementary annual catalogues.
Our tractor, farm machinery and farm-related books and DVDs are in the 32-page green edition. The 16-page red version covers earthmovers, trucking and similar subjects.
There are lots of new titles in the catalogues which are now being printed for distribution on about 10 October.
You can now find printable versions of the catalogues on our website. Go to the www.oldpond.com home page or more specifically here for the tractors catalogue or here for the earthmoving/trucking version.